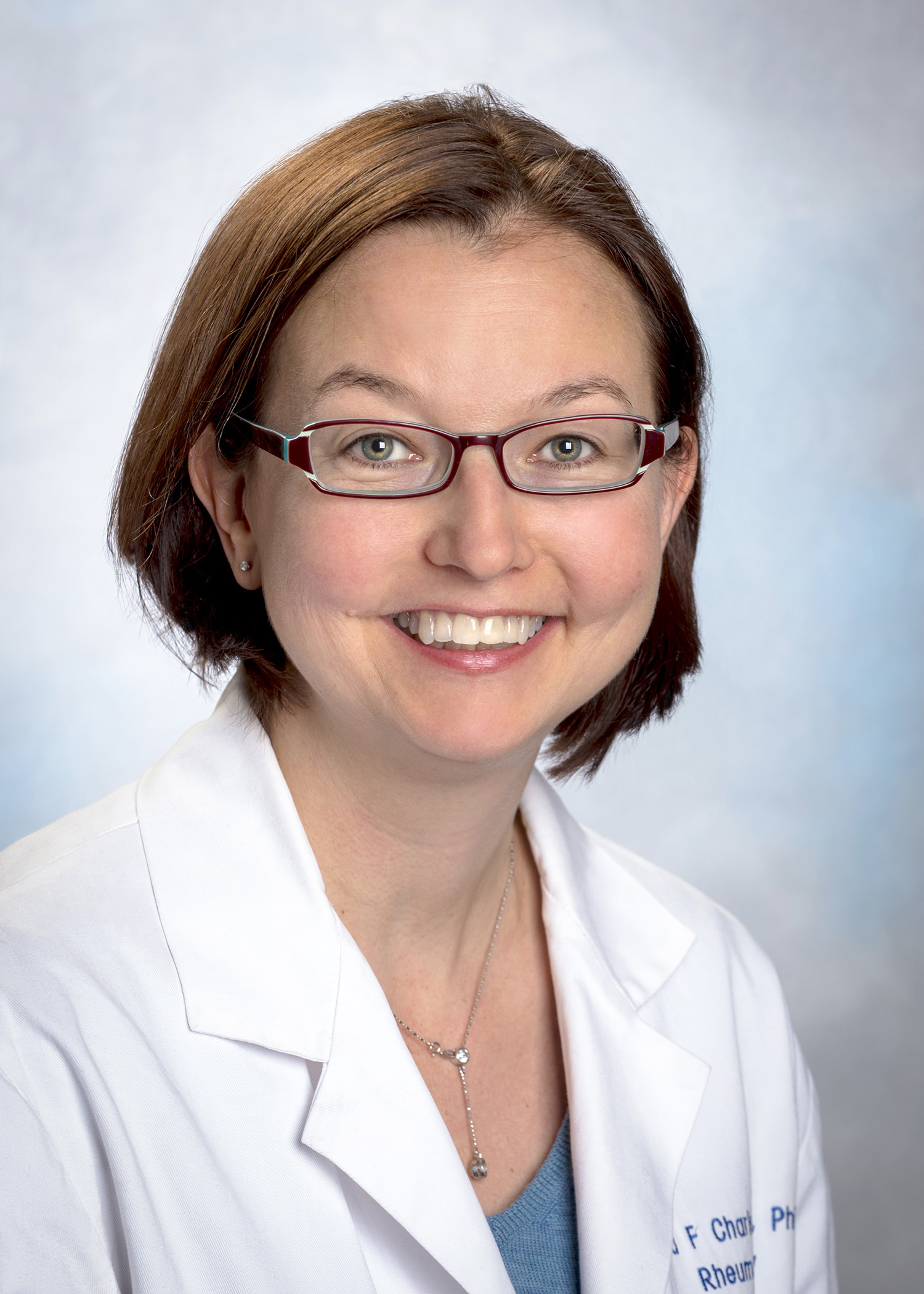 Julia F. Charles, MD, PhD
Dr. Charles is a physician-scientist in the Departments of Orthopaedics and Medicine at Brigham and Women's Hospital (BWH) and an Assistant Professor at Harvard Medical School, where she joined the faculty in 2011. Dr. Charles completed an MD with PhD in biochemistry at UCSF where she studied mitosis in yeast using a combination of genetics and biochemical approaches. She completed Internal Medicine training at BWH and specialty training in Rheumatology at UCSF. This was followed by post-doctoral research training with Mary Nakamura at UCSF and subsequently with Tony Aliprantis at Brigham and Women's Hospital.
Her research focuses on understanding how the microenvironment affects the function of bone cells to influence skeletal health, using mouse models of inflammation and aging. She has particular interests in the role of osteoclasts in bone erosion in inflammation, osteoclast-osteoblast cross talk, and how gut microbiota influence host physiology to promote bone formation. Dr. Charles is also a practicing rheumatologist with an interest in bone disease, including Paget's disease and osteoporosis, particularly glucocorticoid-induced osteoporosis.
Christian Jacome-Galarza PhD, former postdoctoral fellow
Jing Yan PhD, former postdoctoral fellow
Katia Urso PhD, former postdoctoral fellow
Molly Zgoda MS, former Master's thesis student
Caroline Norton BS candidate, summer student
Jennie Eosakul MS, former Master's thesis student
Kian Azadi MS, former Master's thesis student
Sruthi Srivedan MS, former Master's thesis student
Belinda Beqo  DO candidate, former technician
Cynthia Xie   MS, former Master's thesis student
Haoming Liu MS, DO candidate, former Master's thesis student & technician
Jonathan Quang  MS, MD, former Master's thesis student